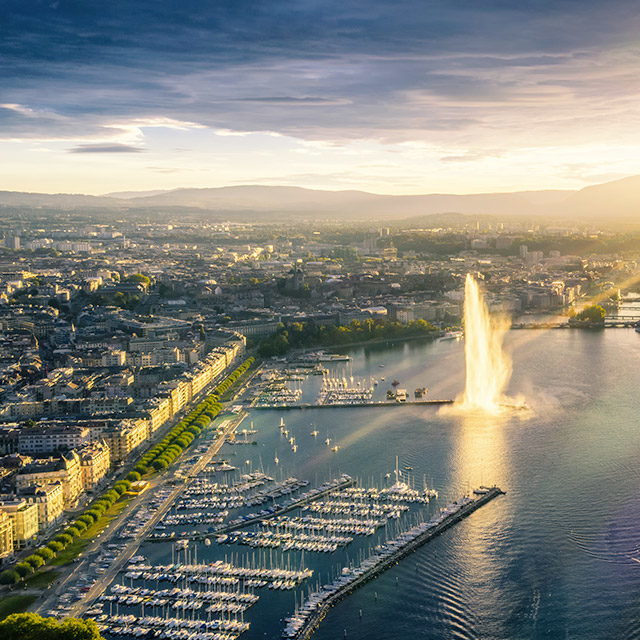 Intellectual
property
firm
Scroll
Strategic advice for optimal protection
A DIVERSIFIED EXPERTISE
Since 1924, we have been building personalised working relationships with our clients, helping them to adapt their intellectual property strategy to the specificities of their corporate culture.
BUGNION
Founded in 1924 by Alexandre BUGNION, former examiner and colleague of Albert Einstein at the Swiss Patent Office, BUGNION is a Swiss firm specialised in intellectual property matters.
BUGNION has offices in Geneva and Lausanne.
BUGNION accompanies local and international companies in various industries.
For its French and European clients, BUGNION closely works with its French sister company ADELPHE IP.
Its area of expertise covers intangible rights such as trademarks, patents, copyrights, designs and domain names, as well as legal issues related to digital world.
We recommend implementing an intellectual property strategy as early as possible during the innovation process. We build this approach according to a tailor-made method that is constantly adjusted to the meet the needs of all relevant economic players to enhance the value their intangible assets. In addition, we pay special attention to the control and rationalisation of intellectual property costs.
BUGNION maintains privileged relations with official bodies such as the Swiss Federal Institute of Intellectual Property (IPI), the European Patent Office (EPO) and the Geneva-based World Intellectual Property Organization (WIPO). Furthermore, BUGNION has a worldwide network of local agents to ensure an optimised strategy of intellectual property rights in line with the legal and administrative specificities of each country.
BUGNION has also built a network of experts in domains of activity complementary to intellectual property such as: distribution law, digital law, corporate law, tax law…
We will have the pleasure to meet you during a complimentary meeting in order to assess your intellectual property needs in view of building an efficient, fruitful and long-lasting working relationship.
Book an appointment
CONFIDENTIALITY
BUGNION gives particular importance to the confidentiality and security of information exchanged with its client, in strict respect of professional secrecy.
The servers are hosted in Switzerland. BUGNION collaborates with the Swiss company CYBERNATUS active in the health sector, which belongs to the OFAC Group and benefits from more than fifty years of experience in the processing of sensitive data. CYBERNATUS and OFAC are certified ISO 27001, Good-Priv@cy and OCPD (data protection management system). The level of protection of sensitive data implemented by CYBERNATUS is also in line with the European Regulation on the protection of individuals with regard to the processing of personal data and on the free movement of such data (Regulation (EU) 2016/679 of the European Parliament and of the Council of 27 April 2016-GDPR).
PROXIMITY
We are convinced that, beyond our legal expertise, being your partner requires a support close to your operational reality. Attentive to your needs, we develop a proactive and personalised approach through regular monitoring.
DYNAMISM
BUGNION has grown, while keeping its original dynamics. BUGNION cultivates its legal creativity and innovative approach to protect, manage and defend its client's intellectual property rights helping them face tomorrow's new challenges.
OUR DEDICATED TEAM
Our team's strength resides in its multiple and complementary skills.
BUGNION is composed of a multidisciplinary team of lawyers, engineers, administrative managers and an information systems manager. They have gained experience in the corporate world as well as in Swiss, Anglo-Saxon and French intellectual property firms.
Discover your contact persons